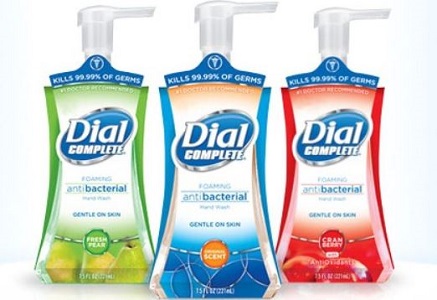 Here are your Jewel-Osco coupon matchups for the week! Remember, circulars start on Wednesdays now! Jewel-Osco is a popular grocery store chain in the Chicagoland area as well as other areas of Indiana, Iowa and Illinois. All Jewel locations are grocery stores, but some have full Osco drug store locations inside as well. Others have the Osco products mixed in.
Learn here how you can continue to use SavingStar and Upromise!
Read all about the MyMixx Jewel app!
– Kids, pick up your free Cookie Credit Card and get a free cookie with every visit! Check with Customer Service to get yours.

–There is a new Gas Rewards program starting!! Redeem up to $.20 per gallon at participating Shell stations. Check in-store for details about how to sign up.
**These are the top deals as I see them. You can find the entire ad on the Jewel site here.
Military, Police, Firefighters & other First Responders get 10% off with valid ID on 11/11 only.
Turkey Price Guarantee – Jennie-O Frozen Whole Turkeys 10-24 lbs $.49/lb with $25 purchase (Limit 1 per transaction). Jewel will match their price to the lowest advertised frozen turkey price offered at any competitor. Good through 11/24.
3 Day Sale (Friday 11/11 – Sunday 11/13)
Russet Baking Potatoes $.39/lb
Boneless Beef Chuck Roast or Value Pack Steak $2.99/lb
Cooked Shrimp 61-70 ct $6.99/lb
Fresh Sliced Krakus Ham $3.99/lb (Use $1 Krakus Ham coupon)
Urban Pie Pizza or Screamin' Sicilian Pizza or Stromboli 16.9-25 oz $5.47 (Use $1 Screamin' Sicilian Pizza printable)
Ragu Pasta Sauce $.99 (Limit 4)
Brownberry Healthfull Bread 20 oz, Country Classic or Whole Grain Bread 24 oz $1.99 (Limit 2)
Corona or Heineken 18 pk bottles $17.99
Best of the Rest
Produce
Clementines 5 lb box $5.99
Honeycrisp Apples 3 lb bags $5
Sweet Potatoes $.79/lb
Mangos $.99 each
Andy Boy Rapini or Anise $.99/lb
Dairy/Refrigerated
Lucerne Large Eggs dozen 2/$.98 (Limit 2)
Lucerne Butter 1 lb $1.99
Imperial Margarine 1 lb 4/$3
Frozen
Meat & Seafood
Fresh Signature by Jewel Boneless Skinless Chicken Breasts Value Pack $1.49/lb
Fresh Signature by Jewel Atlantic Salmon Fillets $6.99/lb
Boneless Beef Petite Sirloin Steak B1G1
Fresh Signature by Jewel Pub Burgers 8 oz 5/$10
Fresh Boneless Pork Loin Chops or Boneless Center Cub Pork Roast B1G1
Boneless Beef Eye of Round Roast B1G1
Dutch Farms Premium Bacon 16 oz $3.99
Hillshire Farm Smoked Sausage Rope or Links 13-14 oz 2/$6 (Get free Bobak's Sauerkraut 32 oz wyb 2)
Butterball Frozen Whole Turkeys 10-24 lbs $.99/lb (Limit 1)
Cook's Spiral Sliced Half Ham $2.49/lb
Cook's Smoked Butt Portion Ham $1.59/lb
Cook's Smoked Shank Portion Ham $1.29/lb
Grocery
Signature Kitchens by Jewel Canned Vegetables 3/$.99 (Limit 6)
Signature Kitchens by Jewel Sugar 4 lbs $.99 (Limit 2)
Pepperidge Farm Goldfish B1G1 for $2.49
Maruchan & Yakisoba 4/$3 (Use $1/3 from 8/14 SS)
Beverages
Pepsi, Mtn Dew, 7-Up or Dr Pepper 12 pk cans or 8 pk bottles $2.88 wyb 4 (Limit 8)
7-Up, Dr Pepper, Canada Dry or Squirt 2-liter bottles $.89 wyb 4
Household