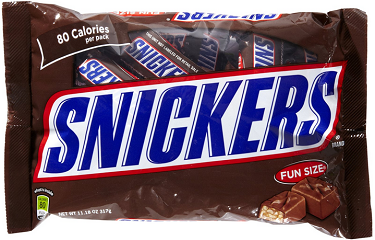 Here are your Jewel-Osco coupon matchups for the week! Remember, circulars start on Wednesdays now! Jewel-Osco is a popular grocery store chain in the Chicagoland area as well as other areas of Indiana, Iowa and Illinois. All Jewel locations are grocery stores, but some have full Osco drug store locations inside as well. Others have the Osco products mixed in.
Learn here how you can continue to use SavingStar and Upromise!
Read all about the MyMixx Jewel app!
– Kids, pick up your free Cookie Credit Card and get a free cookie with every visit! Check with Customer Service to get yours.

**These are the top deals as I see them. You can find the entire ad on the Jewel site here.
–There is a new Gas Rewards program starting!! Redeem up to $.20 per gallon at participating Shell stations. Check in-store for details about how to sign up.
3 Day Sale (Friday 10/21 – Sunday 10/23)
Jennie-O Frozen Whole Turkeys 10-24 lbs $.88/lb (Limit 2)
51-60 ct Raw Shrimp $4.99/lb
Bartlett, Bosc or Red Pears $.79/lb
Signature Cafe in the Deli 16″ Pizza $5 each
Chobani Cup Yogurt $.88 (Limit 12)
7-Up, Dr Pepper, Canada Dry or Canfield's Seltzer 6 pk bottles $1.49 (Limit 10)
Nabisco Multipacks 12-24 oz $3.49 (Limit 2)
Barefoot Cellars 750 ml $3.99
Best of the Rest
Produce
Large or Medium Carving Pumpkin $2.99 each
Beefsteak Tomatoes or California Black Seedless Grapes $.99/lb
Red Delicious Apple $1.49/lb
Red Delicious, Granny Smith, Gala or McIntosh Apples $5 each bag
Bulk Beets $.39/lb
Dairy/Refrigerated
Lucerne by Jewel Large Eggs Dozen $.69 each
Oscar Mayer Basic Lunchables 10/$10 wyb 10
Ball Park Meat Franks 15 oz 2/$5 (Get free Pillsbury Crescent Rolls 8 ct wyb 2)
Dannon Fruit on the Bottom 10/$4
Signature Kitchens by Jewel Biscuits or Crescents 8-16 oz 10/$10 (Limit 10)
Frozen
Lean Cuisine Favorites or Stouffer's Simple Dishes Entrees 5/$10
Papa Charlie's Italian Beef 4 lbs frozen $14.99 (Get Rosen Buns 13.5 oz for $free with purchase) (Use $5/2 Papa Charlie's Italian-style Beef printable)
Vienna Mini Bagel Dogs 12 oz $5.99 (Get Mountain Dew 2-liter bottle for free with purchase)
Meat & Seafood
Fresh Perdue Boneless Skinless Chicken Breasts B1G1
Boneless Beef Chuck Roast or Value Pack Steak $3.99/lb
Signature by Jewel Fresh Atlantic Salmon Fillet $7.99/lb
Fresh Signature Farms by Jewel Whole Fryers $.99/lb
Fresh Signature Farms by Jewel Chicken Wings Value Pack $2.49/lb
Boneless Beef Eye of Round Roast $3.99/lb
Pork Baby Back Ribs $3.99/lb
Fresh Jennie-O Ground Turkey 3 lbs $5.99
Inner Skirt Steak $5.99/lb
Butcher Block Thick Cut Bacon $3.99/lb
Farmland Bacon 16 oz $3.99 (Get Lucerne Eggs Dozen free wyb 2)
Eckrich Smoked Sausage 10-14 oz 2/$6 (Get free Frank's Sauerkraut 24 oz wyb 2)
Grocery
Kellogg's Corn Flakes, Apple Jacks, Corn Pops, Froot Loops, Rice Krispies, Frosted Flakes or Raisin Bran $1.88 (Use $1/3 All-Bran, Frosted Mini-Wheats, Mueslix, Product 19, Rice Krispies, Smart Start, Corn Flakes Raisin Bran Cereals Printable, $1/3 Froot Loops, Apple Jacks, Honey Smacks, Krave, Frosted Mini-Wheats Little Bites, Corn Pops, or Frosted Flakes Cereals Printable, $1/2 Kellogg's Apple Jacks Cereals printable, $1/2 Kellogg's Corn Pops printable, $1/2 Kellogg's Froot Loops printable, $.50 Kellogg's Rice Krispies Cereal printable, $1/2 Kellogg's Frosted Flakes printable, Get $5/$30 Kellogg's Products (SavingStar Deposit), or $1/3 from 9/11 RP or 10/2 RP)
Snickers, Twix, Milky Way or 3 Musketeers Fun Size Candy 9.78-11.5 oz 4/$10 (Use 1/2 Halloween M&M's, Twix, Dove, Snickers, Milky Way or 3 Musketeers Brands Printable or $2/3 Mars Halloween Bags from 10/9 RP or 9/11 RP)
Pace Salsa 24 oz 2/$5 (Use $.50 Pace Salsa coupon or $.75/2 from 10/2 SS)
Beverages
7-Up, Dr Pepper, Canada Dry or Squirt 2-liter $.79 wyb 4
Niagra Purified Drinking Water 24 pk 4/$10
Cerveza Classics 12 pk bottles $12.99 (Get Store Made Tortilla Chips 20 oz for $.01 with purchase)
Old Style 24 pk cans $12.99 (Get LaCroix 12 pk cans for $.01 with purchase)
Gatorade 32 oz, Prime 4 oz or 1 oz 10/$10
Propel Enhanced Water $.88